"And so, to protect her family she did what she swore she would never do again. Relinquishing her freedom for the love of those she held dear to a man that only loved power." 
"We can't just let you do this!"
Luna loosed an audible breath through her nose to represent a laugh followed by a faint sigh as she shook her head.
"We are all alpha's any of us could take your place!" Finally, Luna stopped what she was doing and spun around to face the ladies of her pack there with her. Her eyes switched between the three of them as Alexandra, AKA Duece, her 1st sentinal and co-president of their Motorcycle club continued to argue with her. She took in a breath to speak but then hummed the thought away as she spun back around to pick right back up where she had stopped seconds ago. This was what most of the day had been like up until now. Everyone went through the motions of the big day but still fought with Luna their alpha in private. Yet much to their surprise, she held her tongue. Ignored them. Or gave just huffs and puffs and various hums as some sort of response. 
"Will someone else please try and talk to her!"
Duece was quickly losing her temper now as all her pack shuffled into the room for one last moment before the evening began. 
"He doesn't just want an alpha." Everyone hushed and stilled at the sound of Luna's voice. She faced them but kept her eyes down in thought for just a second. "He wants to be a king." They all scoffed and moaned and groaned hearing this. "This? Again?" Duece threw her hands into the air with a growl "just kill him and be done with all of this!" Luna shook her head "and start a war between the north and south? We've all lost too many lives from the outbreak already. All of us, both north and south alike are just starting to get back to normality or the sense of it again."
Silence.
...
....
.....
"I'd rather just do this and unite us than start a senseless war. Besides, we all know wolves are stronger together." She shrugged and shook her head. The smile on her face fooling everyone but one in the room. "Now go! We've stalled this long enough."
And so, Luna waited until her pack left her to her own devices to hyperventilate and growl at herself. Grumbling under her breath to herself as she angrily continued to get ready until she just couldn't even do that anymore and just stopped. She sat there frozen one moment and in the next had her face buried in her hands as she breathed deeply to douse the fire burning in her soul. 
"One good thing." Luna perked up at the sound of the gentle voice, her sister appearing at her side. Lilly smiled as Luna glared at her. "Do you.." Lilly walked away and sat on the couch in the room "... Remember when I first agreed to be your beta and we went to introduce you as the new alpha of the pack?" Luna nodded "We were attacked by the other alpha's and their packs." "Do you remember what you told me afterwards to calm me down?" Luna looked down at her lap.
"One good thing. There's always at least one good thing in everything we face and everyone we meet. Find it"
Lilly bright smile returned as she stood up and walked to her sister. Hugging her even though she didn't get a hug back. "Dean can't be all bad. So find it. That one good thing." She left Luna after that, truly to her own devices now and she just stared at herself in the mirror but wasn't actually focusing on her reflection. She wasn't really looking at any one thing.
"Spade? SPADE?!"
 She opened her eyes but saw nothing but smoke and debris.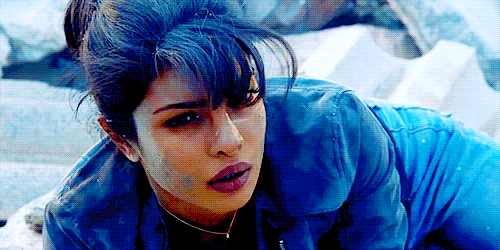 "Luna?! are you okay?"
She saw Dean's lips move but heard nothing.
"Dammit, Luna. now isn't the time to be stubborn?! Answer me!" 
"I can't hear anything." 
Silence.
She couldn't remember much after that. Just bursts of clouded, blurry moments.
"It's okay. I've got you."
"You're going to be okay!"
"Hey! Luna..." She felt a gentle touch on her cheek as she opened her eyes.
"Can you hear me?" His soft voice pierced her eardrums.
"Yes."
"Luna!!!" She opened her eyes and spun around shaking that memory away. "It's time. We're all waiting on you." With a curt nod and a closed mouth smile, Luna got up and walked with the gyspy who had come to get her to her place. Taking deep breaths as she found herself alone again. I could run right now. No one would know. The thought played in her mind but she shook it away. She did, however, stand there for what felt like ages. Even Mama who was the one marrying them both had come out in concern to check on her. She was just fighting herself now. Conflicted over breaking a promise she had made to herself years ago but then she recalled she wasn't doing this for her.
And so, she took a deep breath. Straightened her back and at last, walked through the doors and into her wedding. There was red powder in the air and music blaring even before she stepped. and though, there were similarities between Xander and Sonia's wedding and this one there were also very clear differences as this one had been in the making for months. She walked herself down the aisle. Unable to choose ahead of time if she wanted one of her siblings or even her father Mama's husband to do it. So she chose herself. She kept a steady gaze forward as she walked past all the wolf packs from the north and south and other people gathered here today. Her gaze though steady not focusing on anything or one. Never once looking at Dean. Even when she was standing right in front of him holding his hands.
She never smiled either but that never surprised anyone. It'd be more surprising and concerning if she did smile at this moment. Most everyone that knew her were surprised she had actually gone through with it and that none of her pack or anyone else interrupted when Mama asked if anyone saw a reason for the two to not be married. Luna glared at her pack then, silently warning them to bite their tongues. Some huffed and growled softly but none of them spoke because they knew better than to cross their alpha. Respecting her decision to go through with this, regardless of if they understood it or not. Her gaze landed on Dean's as she looked away from her pack. The look only lasting a few seconds before she looked away again. At that moment, she didn't show him any anger or hate. It was more of a blank stare than anything else but in remembering this day she wanted at least one moment where she wasn't glaring, glowering, or holding back a growl in her throat. So she connected with him in those seconds faintly; her guard still all the way up but not hostile or raging. Her "I do." came in those seconds, her words loud, clear and confident. Fooling anyone who didn't know this wedding had been arrangement into thinking it was real and not just a power play.