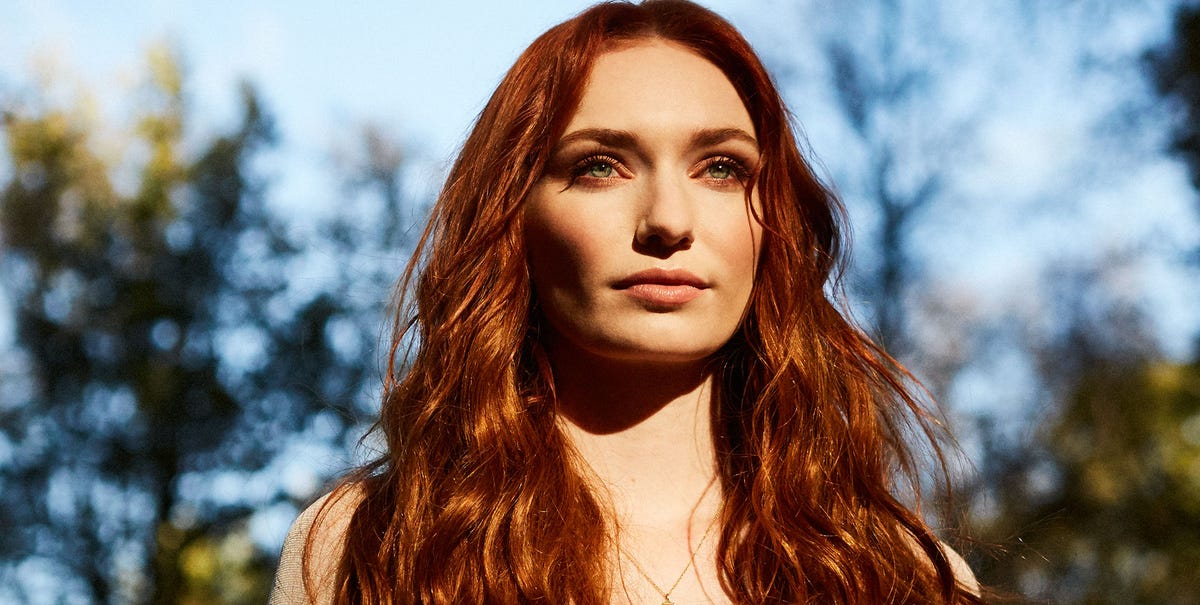 ❛ Stubborn As The Fire That Burns Within Her Soul... ❜ »
• about Isolde •
birth name
Isolde Eveline Leinster
Title
Princess of Leinster/Queen of Cornwall
otherwise known as
Iseult, Issy, Red, Queen, Queenie, Princess.
age
Immortal (20)
birthday
march 17th.
appearance
Eleanor Tomlinson
relationship status
Married, In love with another.
Homeland
Ireland.
present residence
Cornwall.
• Appearance,Traits, and History •
Five foot Seven · One hundred and nineteen pounds ·Slim Frame
Red wild curly untameable hair · Icey Blue eyes
Faint scar on her back from when she was thrown by a horse in her younger years.

Strong Willed · Pure of Heart · Trusting · Gentle
Wild · Defiant · fearful · Doesn't listen well



Born the youngest of the Leinster children to King Hoel and Queen Aoife of Ireland. From a young age King Hoel saw the wildness in his daughter and though who knew he should have squished it out from an early age he chose to let her run with the children of the town along with her brother. He let her play in the mud and just be a child even if it was against his wife's wishes. Teaching the young princess to ride horses and shot Arrows even better than the Archers in his own guard.

Soon Isolde was a teenager and Aoife placed her foot down with her husband when it came to their daughter, stating that their daughter need to learn how to be a wife before she was no longer looked at as a future wife. So with that Isolde began to spend her time in classes learning how to be a future queen of an unknown land when all she dreamed about was running along the rolling hills of their beautiful homeland.

Out of everyone in the kingdom the one Isolde grew close took surprisingly was her Mother's brother Dermot who was the king's right hand man and head knight of the guard. He would walk with Isolde through the gardens telling her stories of the world outside of the castle the different lands he had visited. She knew this was his way of trying to let her know there were other beauty in the world along with dangers. Dermot was the only one who was ever honest with her when it came to other places. One of the things she kept close with her through the years was his journals of drawing from the lands he visited.

Years came and went and even though Isolde defied her parents anyway she could, a King still wanted her hand in marriage even though he had never met her. With the war between the lands needing to be over her father agreed to King Mark's terms allowing him to marry his daughter in exchange for the money to get Ireland back on its feet and joining the two kingdoms. For weeks Isolde let her parents know her distaste for the marriage. Time and time again she was told to know her place and soon she gave up.

Till the damn Sir Tristan of Cornwall showed up to escort her back to his home. The moment they laid eyes on each other there was something there even when there shouldn't be. Isolde showed him from the start her defiant side to him. From that night on there was something unspoken between them. After Tristan linked them with a potion to save her life those feelings seem to grow more. The potion given to them made them immortal the only way death could touch them was by a knife through the heart.

Even though they tried to fight their feelings, they loved one another and while she was Wedded to his uncle, Isolde and Tristan began a love affair unbeknownst to all in the kingdom. For years the went on like this until they could no longer lead a life of lies. Sir Tristan and Queen Isolde made plans that even to escape from Cornwall and travel the lands together. The night they were making their escape King Mark found them and stabbed Isolde through the heart, as she was fading out of this world she muttered "Together we are timeless."

Is Isolde story ended? Or will Sir Tristan find a way to come back and save her? Only Time will tell...


Archery The one skill Isolde has mastered in weaponry is a Bow, Most ladies were not aloud to learn to fight in her Irish kingdom but Isolde father saw the fire in her and knew he had to help teach her to keep herself safe.

Immortality Isolde was given a potion when she was dying in Sir Tristan's arms by a woman named Clarice. She can only be killed by a knife through the heart.

Ellie Something that Isolde needs in her life is her horse Ellie, through her raising her from a pony to breaking her collar bone to just having someone to confide in. Ellie is the sister she will never have.

Artistic outlets Isolde enjoys writing poems and leaving them around the castle for others to find, watching their reactions

Wildness Isolde from a young age was very defiant going against the wishes of her mother to be more of a princess, running around playing in the dirt. To even present moment wanting to run away and not look back, But she knows she has to marry for her kingdom even if it's to a man she does not love.

Habits Isolde loves Reading, Creating a beautiful Garden, Baking sweets when she can get into the kitchen of the castle, and Sneaking around the castle.

• muse relationships •

Sir Dante Tristan Xavier Wayland
Secret Lover · Nephew-by-marriage
"When your heart wants one thing..."
Sir Tristan and Isolde are bound together by a potion given to Tristan while Isolde was dying in his arms by Clarice a stranger in the woods, this potion made them immortal, and bound to each other. Tristan saved her life but their feelings for each other happened before that moment. From the time they laid eyes on to each other it was as if fate knew they would be intertwined together. Little did either of them know that their whirlwind romance, would lead to one of the most powerful of bloodlines the world needs.
King Mark Holloway
Husband
"but duty demands another."
King mark had always been a kind man to Isolde but as the years past it was as if his mind had slowly slipped away from him, confusion and anger replaced the once kind king. One night in his confusion he lashed out at Isolde and attacked her. The next day Tristan and Isolde decided to escape, but King Mark found them and Killed Isolde.
House of Leinster
Father · King Hoel Leinster | Mother · Queen Aoife Leinster | Brother · Sir Kahedin Leinster | Uncle · Sir Dermot MacMurrough (Deceased)
House of Cornwall
Sister-In-Law · Isabelle Holloway | Brother-In-Law · Meliodas Thraxston | Niece-By-Marriage · Alice Thraxston
• thread tracker •
created exclusively; msryder original layout © two thousand eighteen