— scroll down.
Ancient Times:
Every Angel is created with a purpose, a singular reasoning for their existence. So where meant to bring joy, others to fend of evil, some to guard the gates of heaven itself but others like Cambriel were created as guardians of the human species which were still young at the time of his creation. Unlike the elder angels he was created after the fall of the most beautiful of angel and the creation of demons. In a time when the sins whispered within the ears of man and mankind called it the work of the devil, that was when Cambriel was given his first human charge.
Middle Ages:
The hearts of man became violent and full of wrath, wars waged between tribes and supernaturals began to gain power. Sorcerers and Sorceresses taking control and putting land in turmoil while others fought for good and peace proving that the battle between good and evil was still waging. During this time Cambriel was given his first supernatural charge.
The rules of the game seemed to have changed and though he focused on fullinging his purpose to his charge he often found himself distracted from the task at hand as he tried to help other ravaged by war. It was during the Middle Ages that his naive and trusting nature was first used against him.
The Renaissance:
In an age of art and the rebirth of creativity is when Cambriel lost his wings and became a fallen age. His charge at the time was an artist who struggled with demons of his own such as depression and alcoholism but he had so much light to offer the world. It was hard to help when the force Cambriel was fighting against was not exactly an actually demon but the pitfalls of man.
Falling in love with a human was not what he meant to do but one of the muses of his charge called to him in a way no other had before. Though he tried to remain true to his purpose he was drawn into her and soon gave very little focus to his charge which ended in his untimely death. For his failure and being lead astray by lust and a naive and trusting nature his wings were stripped from him and his memory erased from the mind of his love.
The Golden Age:
Coming Soon
Victorian Era:
Coming Soon
Modern Times:
Coming Soon
— muse aesthetics.
— trivial basics.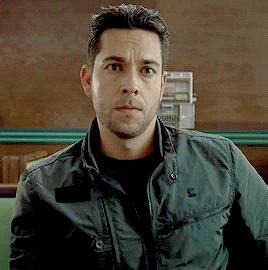 biological name
Cambriel
otherwise known as
Grayson Everly 
pronouns
he/him
birthday
April 20th
marital status
single 
sexuality
hetero.
occupation
it's complicated
location
Dependent on Era
appearance
dark greying hair, mocha eyes
distinguishing marks
 wing scars on back
the good
 protective, confident, inteligent.
the bad
self loathing,  overly trusting, niave at time.
original purpose
 guardian angel 
current purpose
redemption
— muse connections.
— hover each headshot —
— thread tracker.
Name of Thread; — w/ Character

— status


Name of Thread; — w/ Character and Character

— status


Name of Thread; — w/ Character

— status


Name of Thread; — w/ Character

— status
THE FALLEN GUARDIAN |
AVAILABLE FOR RP IN ANY ERA.